This router is going to need some dust extraction. Also, as it is going into quite a small workshop I am thinking of making a mobile CNC trolley on wheels. The PC and control box can go in the bottom with an enclosed compartment with door above it then the screen and keyboard can sit on top. Mount the whole thing on industrial locking caster wheels so i can be easily moved around the workshop.


I came across a good video tutorial on YouTube showing a V90 in an enclosure to keep the noise and dust down.
I am thinking for dust extraction, make a collection hood to go under the business end of the router and put a cyclonic dust separator before the shop vac. Something along these lines.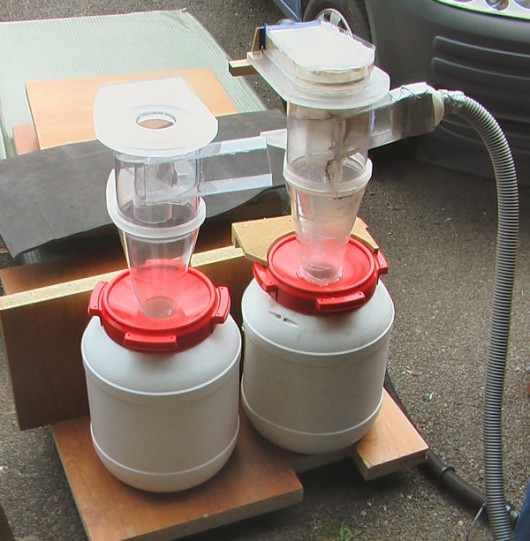 Just the thing. Think I will modify it, add the ability to alter the motor speed and add a cyclone